Super carrying capacity Steady & Smooth
XO-HTVF freight elevator Applies conversion asynchronous traction motor technology and multi microcomputer modular control system, to create a high efficient and reliable driving mode, under which easy carriage, strain freely, can meet all kinds of cargo use and suitable for different construction structure. It is able to satisfy all kinds of freight purposes and is suitable for various architectural structures allowing for lifting heavy weights to be like lifting feathers and creates a new concept in freight transportation. It is the best choice for factory, production line, warehouse, building, shopping mall, shopping center, exhibition halls, airport ,railway station or other large freight logistics locations.
High duty Timely response
By adopting excellent frequency asynchronous traction motor and mature asynchronous motor technology , different levels of capacity are available , the highest of which could reach 5,000kg of goods. The optimized mainframe design, the stable and reliable mechanical components, and the simple structure satisfied the user requirement of durable usage.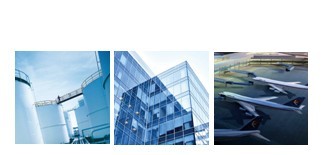 Microcomputer control Accurate leveling
Applying the integrated brand-new concept of microcomputer control system. Modular elevator control and drive control, the special graphics generator makes the elevator operation safe and smooth. The latest technologies of variable frequency drive and control professional gantry allow for synchronous door-knife guarantee hall and sensitive, safe, synchronous door-switch operation.
Special design Wide logistics applicability
The double-walked car bottom can reliably carry all kinds of goods, precisely weigh and strictly control overweight in order to prevent overload accident. The floor uses antiskid pattern plates; even if it is soiled by oil products, it can also produce enough friction to prevent personnel and goods from sliding, thereby successfully avoiding fork lift skidding.