Broadening one's horizon can help the concept promotion. 
             With open and tolerant attitude, the penetration and
             integration of multi-cultural compatibility.
             Respecting everyone's difference, existence,
             value and wisdom and full authority
             Listening is everywhere.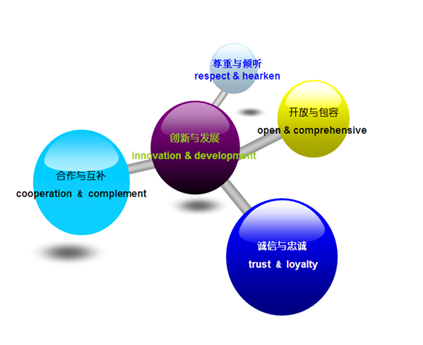 Win-win cooperation is the core competition of enterprise
             Counterparts to make progress, non-peers make revolution.
             Including three combination styles: the old and the new, 
             Chinese and Western, internal and external.
             Integrity is a productivity; is a source of continuing and returning.
             Innovation is the soul of a century enterprise
             To maintain confidence and passion of innovation and to create theculture of innovation .