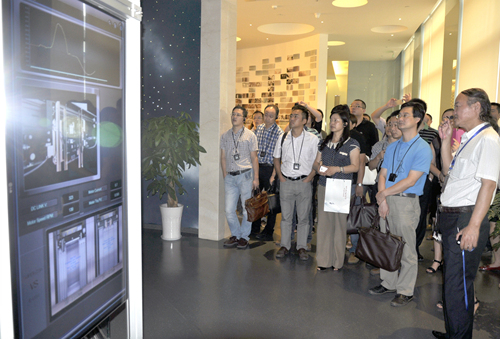 After tested the tower of Hangzhou Xolift  ,which is 120 meters high and rides 7m / s high-speed , Hangzhou Yuhang District cadres excitedly said: "Come with Pudong landmark - Shanghai World Financial Center elevator almost fast, from one floor to 32 floor roof, It took only a short time of ten seconds. "
Yuhang young cadres have a inspection of Hangzhou Xolift
         September 5, as a leading enterprise in Yuhang ,Hangzhou Xolift  become cadres research base. They inspected the elevator production plant, witnessed the world's leading technology, first-class production levels, to appreciate Hangzhou Xolift Elevator formation of positive interaction with Yuhang, the national high-tech enterprises have already taken root in Yuhang, with strong competitiveness in the domestic elevator off the market, won the "China quality products", "2012 Hangzhou Enterprise technology Center" and other awards.
        Hangzhou Xolift Liang Feng, who is director of marketing , explained the development of Xolift Elevator, job performance, as well as scientific and technological innovation system.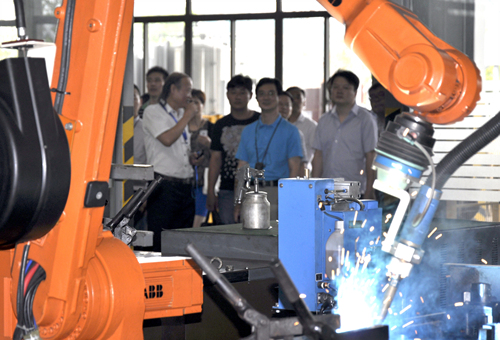 Hangzhou Xolift  fresh technological innovation is the enterprise model
          Yuhang district is investment, success in attracting high-tech, emerging industries stationed, and promote the rapid development of regional economy, the strength of giants - -Hangzhou Xolift  is a typical representative of the elevator.
          Yuhang responsible person said, "Hangzhou Xolift  is large-scale, high investment, with more than 1,000 employees and 120-meter-high elevator testing tower ,which is a landmark in the development zone After  a decade of development, the annual sales of nearly 20,000 elevators, among the well-known elevator brand in the forefront, which is our investigation of a fresh round of training samples. "
          Yuhang cadres will summarize the excellent experience of advanced enterprises, to promote the construction of the beautiful and rich Yuhang.